APRIL EVENTS
Para ver este mensaje en Español, presione AQUI
MUP OPPORTUNITY
This Monday, April 15th, at 1:30 p.m. at At Freedom Plaza, on 14th St NW and Pennsylvania Ave NW,
Washington DC
Aren't you tired of seeing tax cheating companies getting away with fraudulent employment practices that hurt our area standards in our trade?
Come to join us this Monday and help us create awareness on this issue!
We will have distinguished speakers, refreshments, and t-shirts for the participants.
Please be on time. 1:30 pm
For information, contact:
Nelson Aguilar (571) 205-2001
Kunta Bedney (202) 615-0882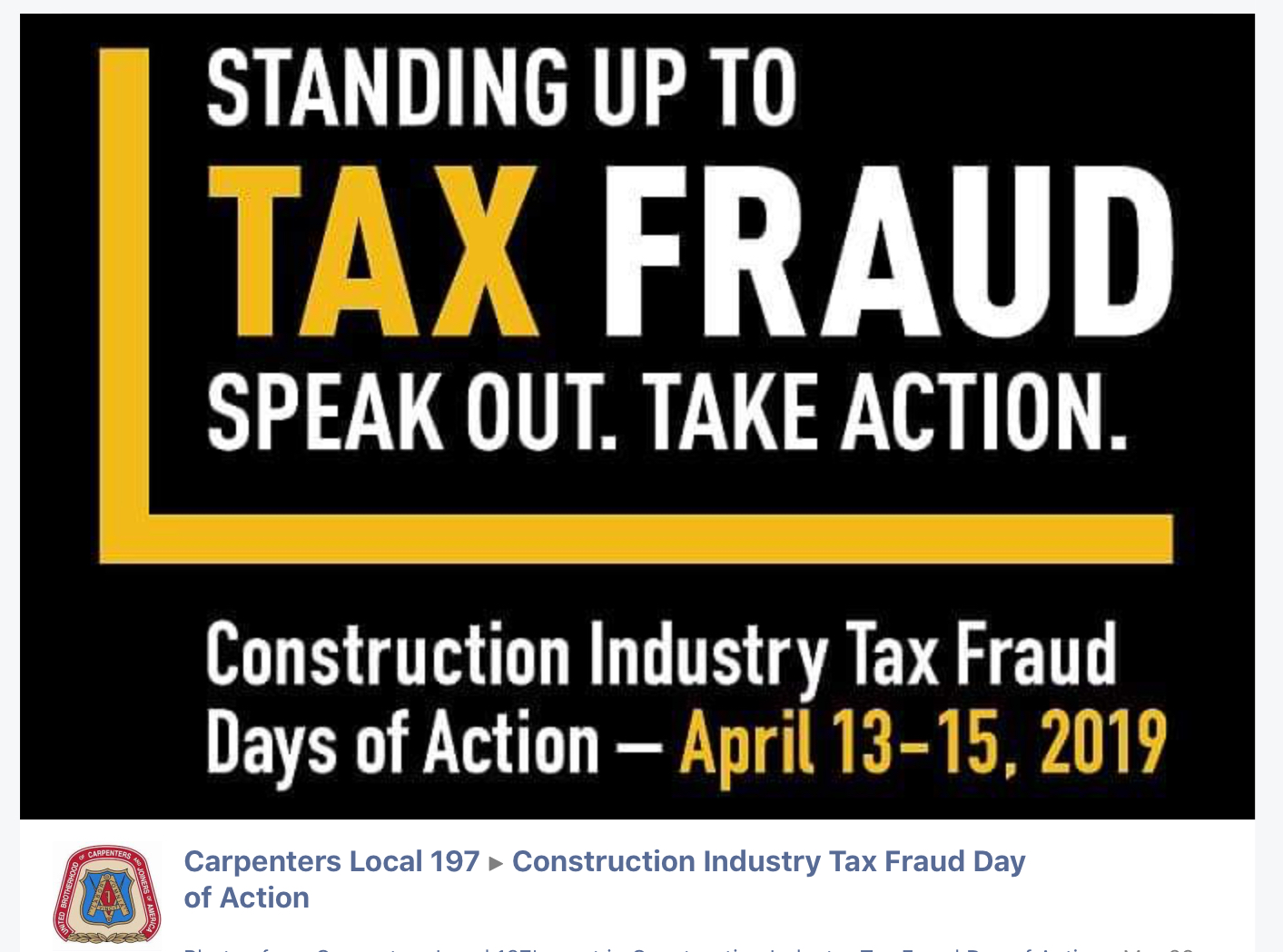 UNEMPLOYED?
Are you Available for Work?
When looking for work, you can opt to sign up in our Mix 20/20 Referral System, by calling:
1-800-735-1829
(Have your union ID number ready, and follow the instructions)
IMPORTANT:
Carpenter Skills Form needs to be completed in Order to Register and be Dispatched. Go to your union office closest to you and ask for one to fill up.
To learn more, go to council's website page: Click Here.
TRAINING
Our training centers have added capabilities to their website. You can now sign up to classes online. Remember, seats are limited, so sign up early and put a calendar reminder.
Now it is easier to sign up. Go to School's website page and follow the instructions: Click Here.
MEETING
Our next local union meeting is on Wednesday, April 10, at 6 p.m., at the union hall in Upper Marlboro, MD.
We hope to see you then.
Fraternally,
Executive Committee