FEBRUARY EVENTS
Content:
Employment
Journeyman Upgrade Classes
Recruitment
Sisters in the Brotherhood
Local Union Meeting
Para ver este mensaje en Español, presione AQUI
UNEMPLOYED?
Are you Available for Work?
When looking for work, you can opt to sign up in our Mix 20/20 Referral System, by calling:
1-800-735-1829
(Have your union ID number ready, and follow the instructions)
IMPORTANT:
Carpenter Skills Form needs to be completed in Order to Register and be Dispatched. Go to your union office closest to you and ask for one to fill up.
To learn more, go to council's website page: Click Here.
TRAINING
Our training centers have added capabilities to their website. You can now sign up to classes online. Remember, seats are limited, so sign up early and put a calendar reminder.
Now it is easier to sign up. Go to School's website page and follow the instructions: Click Here.
List of some of the Upcoming Classes:
            Upper Marlboro

Introduction to Welding . Tue, Thur Feb 5, 7, 12, 14, 19, 21, 26, 28 - 5pm - 9pm.
Aerial Lift Operator Qualification. Monday Feb 11, Wednesday Feb 13 5pm – 9pm
Rigger & Signaler Familiarization Training. Sat Feb 16, 23, March 2. 7am - 3:30 pm.
Scaffold Erector. Five Saturdays: Feb 16,23 March 2, 9, 16 7am – 3:30pm
Silica Awareness. Mon Feb 18 - 5pm – 9pm
Fall Protection. Tue Feb 19, 20 - 5pm – 9pm
Builders Level & Transit. Tue, Wed, Thu Feb 19, 20, 21, 26, 27, 28 - 5pm - 9pm
OSHA 10. Thu Feb 21 5pm - 9 pm, Sat Feb 23 7 am-3:30 pm
PITO – Rough Terrain. Wed Feb 27, Thu Feb 28 - 5pm – 9pm
            Baltimore           

Forklift Operation. Mon, Tue Feb 18 5pm - 9pm
Introduction to Concrete Form Work. Tue, Thu - March 5, 7, 19, 21, 26, 28. 7am – 3:30pm
Introduction to Metal Framing. Tue March 19, 20, 21, 26, 27, 28 - 5pm - 9pm.
HELP WANTED
Our Local is actively recruiting carpenters with at least five years of proof experience in the Interior Systems and Millwork fields, for dozens of job openings in the immediate future.
We are asking members to refer their friends who would like to be part of the union for an interview. Members who refer three strong candidates that end up joining the union will be awarded with a union t-shirt available of their preference.
To refer candidates, please send their information via text message to one of our union representatives listed below. Also include your name and phone number. Thank You!
DC Area
Patrick (757) 297-8870
Kunta (202) 615-0882
Baltimore
Alan (443) 865-3885
For other areas within KML jurisdiction, fill this Online Application
Sisters In the Brotherhood
On January 19, members attended Women's Rally in Support of Rights for Women at Work, in Washington DC,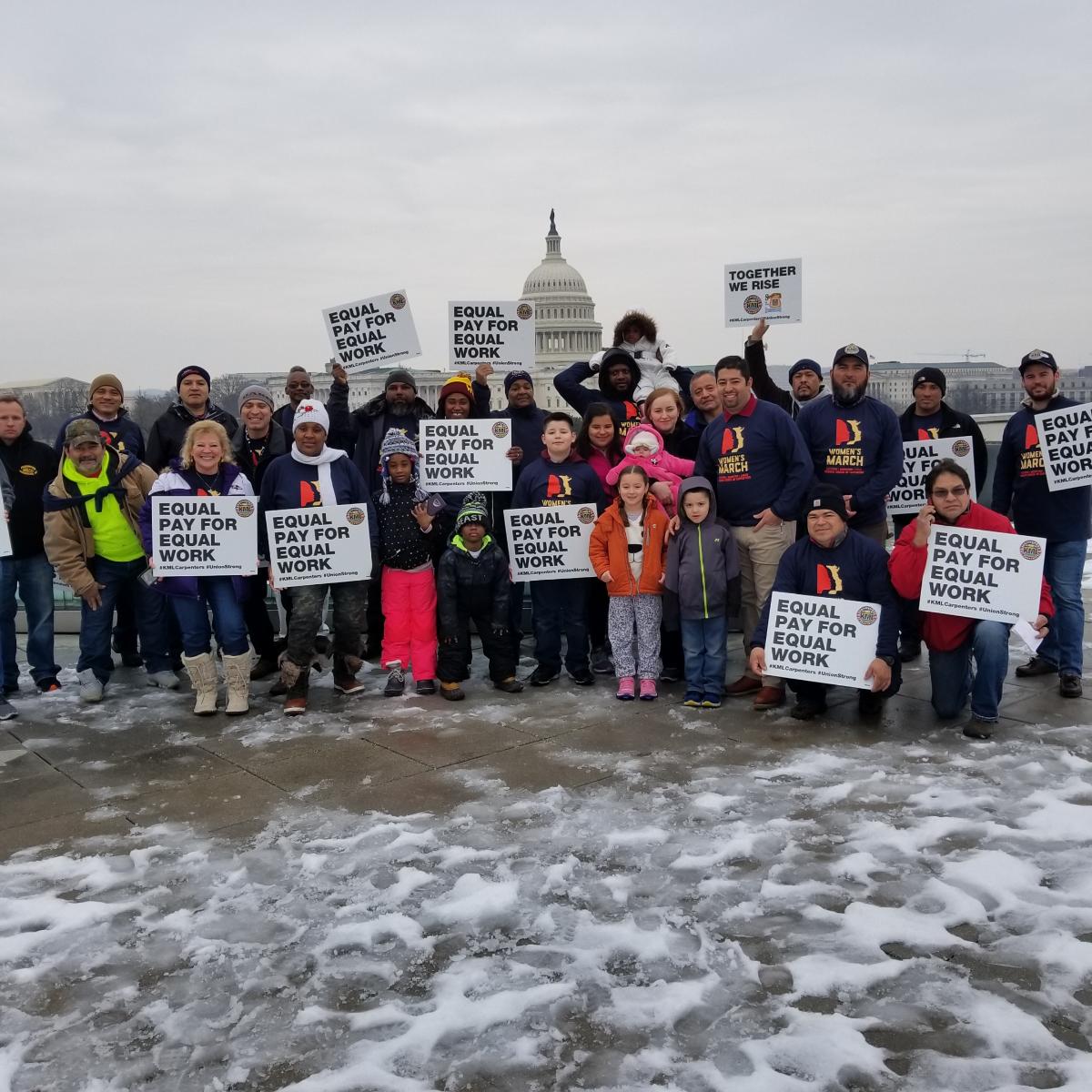 Sisters In the Brotherhood invite you to involve in supporting these efforts.
http://kmlcarpenters.org/sisters/
TV RAFFLE
Congratulations to brother Robert Starr, Winner of this year,s TV raffle. (Please report to office to claim your prize)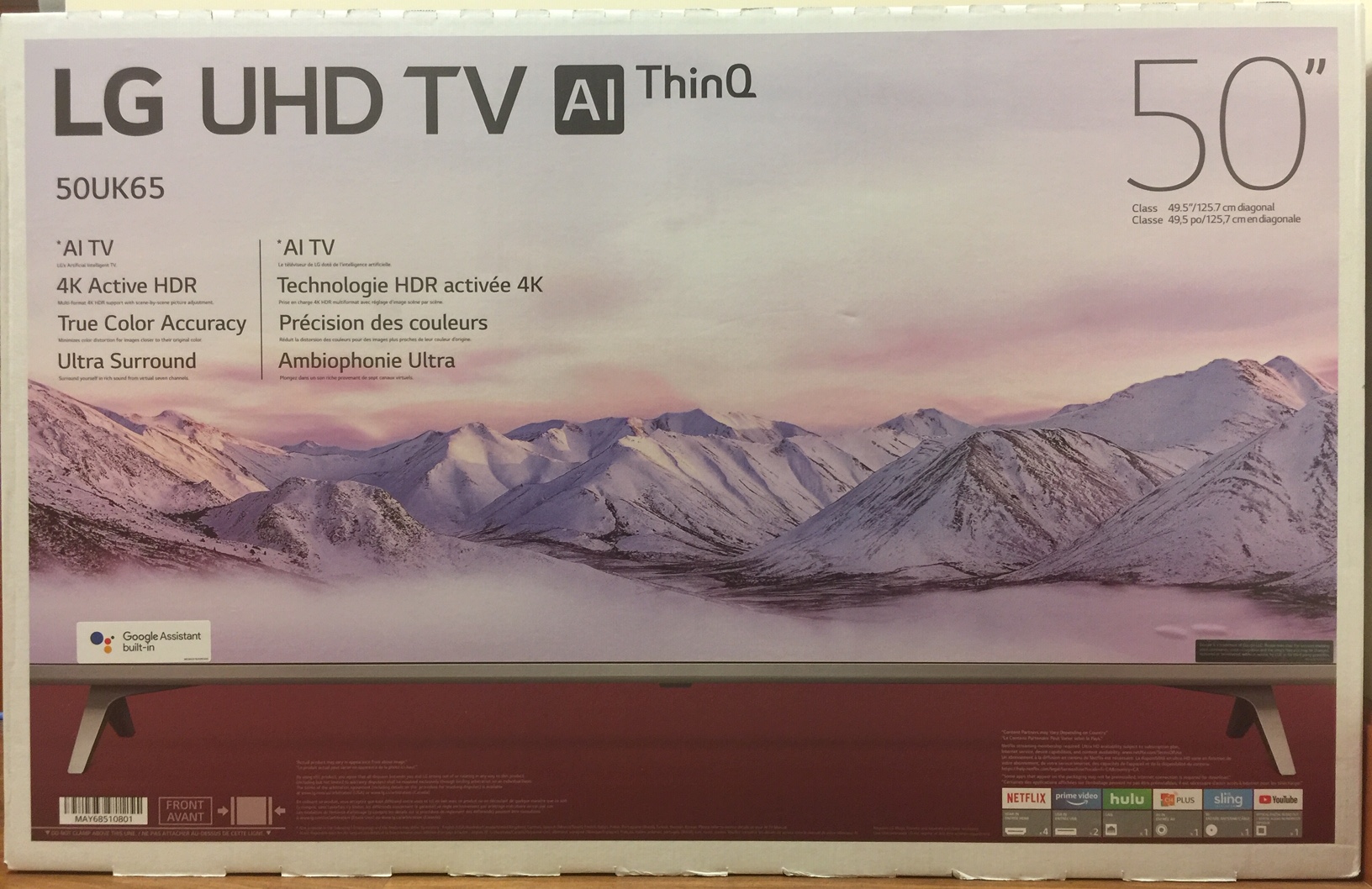 Our Local gives away one Large Screen TV to the winner of a raffle for members that paid 12 month dues of year 2019 on or before December 31, 2018. Raffle took place in January during our monthly union meeting.
MEETING
Our next local union meeting is on Wednesday, February 13, at 6 p.m., at the union hall in Upper Marlboro, MD.
We hope to see you then.
Fraternally,
Executive Committee