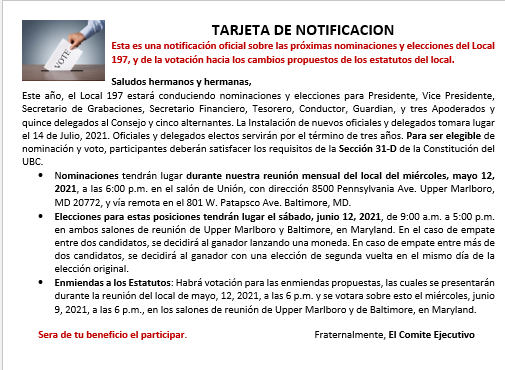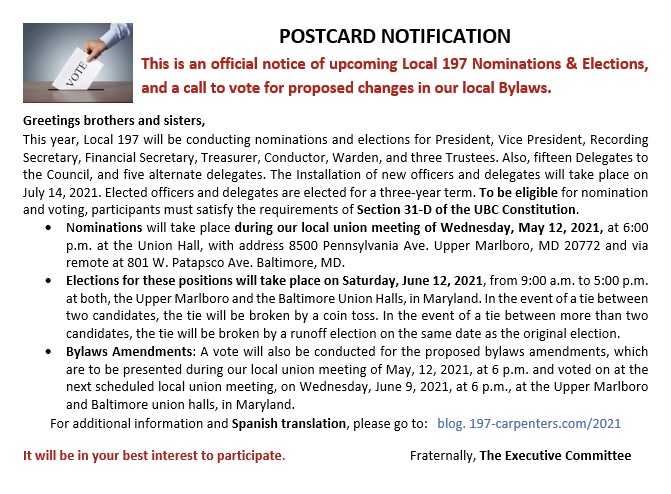 ---
Section 31 D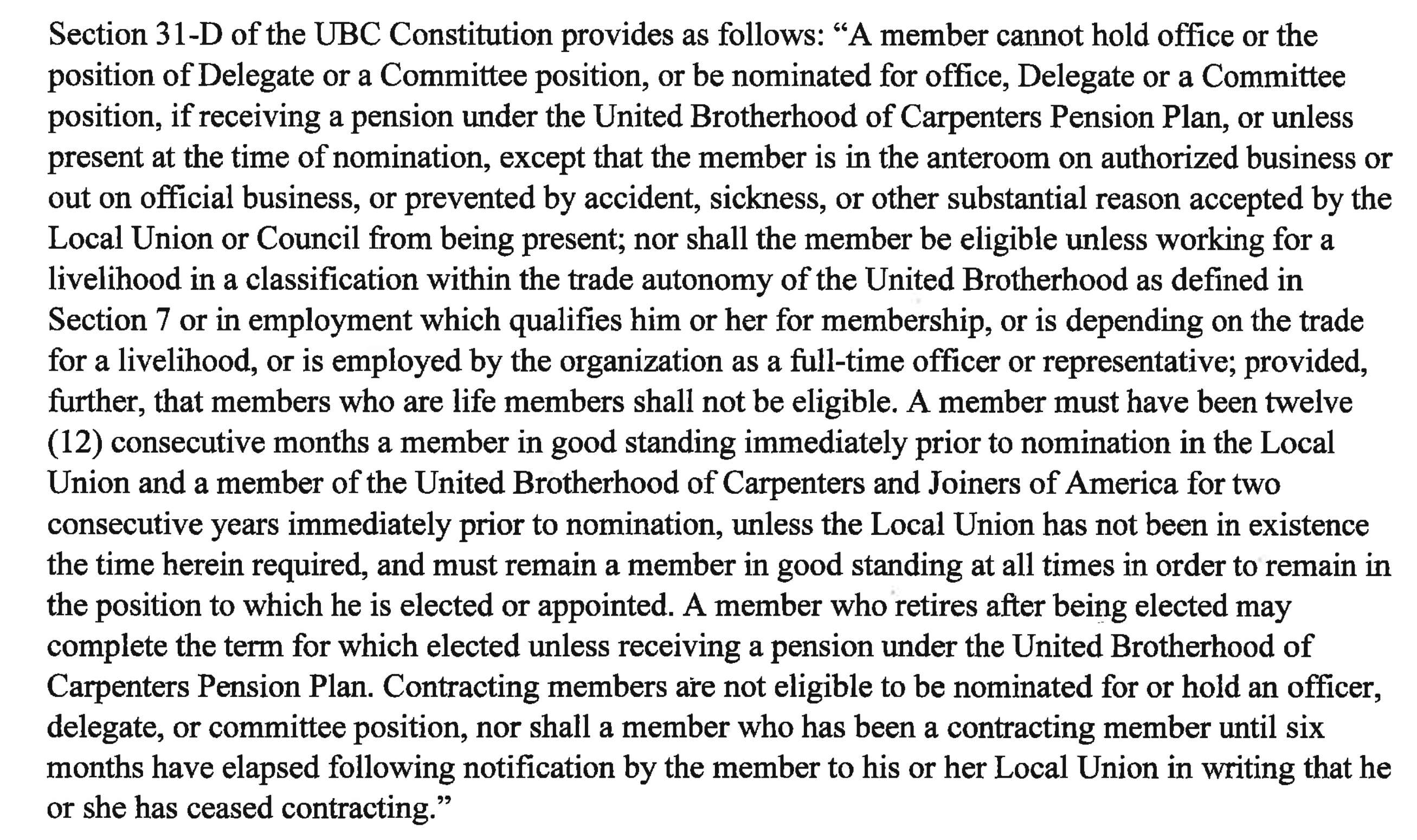 Eligibility to Vote

---
ORGANIZATIONAL CHART
The officers constitute the Executive Committee of the Local Union. The major duties of the officers are outlined below and are contained in the Constitution of Laws.
President
Presides over all meetings. Appoints all committees. Performs all other duties as described.
Vice President
Assists the president and fills the president's office in the event of the president's absence.
Recording Secretary
Keeps minutes of all meetings. Preserves all documents and correspondence. Maintains charge of the seal and affixes it to all official documents When so instructed, notifies all members to present dues book to trustees. Performs all other duties as described.
Financial Secretary
Receives all moneys including initiation fees, dues & permits. Enters into the ledger the exact date and full amount of each payment. Records in the daybook all receipts. Keeps a record of all applications for membership and a correct account of each member. Makes the monthly report to the General Secretary on the official forms.
Treasurer
Receives from the financial secretary all moneys collected by the Local Union. Notes receipts in the official receipt book and gives receipts for all moneys collected. Makes all disbursements authorized by the Local. Submits an itemized statement of moneys received and spent to the Local Union. Sends the per capital to the General Secretary.
Trustees
Supervise the funds and properties of the Local Union See that all moneys received by the Local are properly deposited in the Local's bank and examines the bank books monthly. Audit all books and accounts of the financial secretary and treasurer and of any person authorized to collect funds. Make a written audit report to the Local Union's bond reports sent to the General Office and other forms filed by the Local such as those sent to the government.
Conductor
In the case of those Locals which desire to use the additional oral initiation ceremony, the Conductor shall obtain the names of all candidates awaiting initiation and report the same to the President and shall conduct the candidate through the initiation ceremony, and shall perform all duties pertaining to the office, and shall be furnished an assistant when necessary.
Warden
The Warden shall take charge of the doors at the meeting and see that no one but members shall enter.
Executive Committee
A Local Union can only be an effective organization when the Local's Executive Committee, consisting of all the Local's officers, plays an active role and does not just delegate all responsibility to the Council Representative. It is the Council Representative's job to encourage the Local's officers to take on that responsibility and to oversee their efforts.
---
For information on the leadership structure of the UBC, click here.