SCHOLARSHIP 2020 (time sensitive)
TIME SENSITIVE ANNOUNCEMENT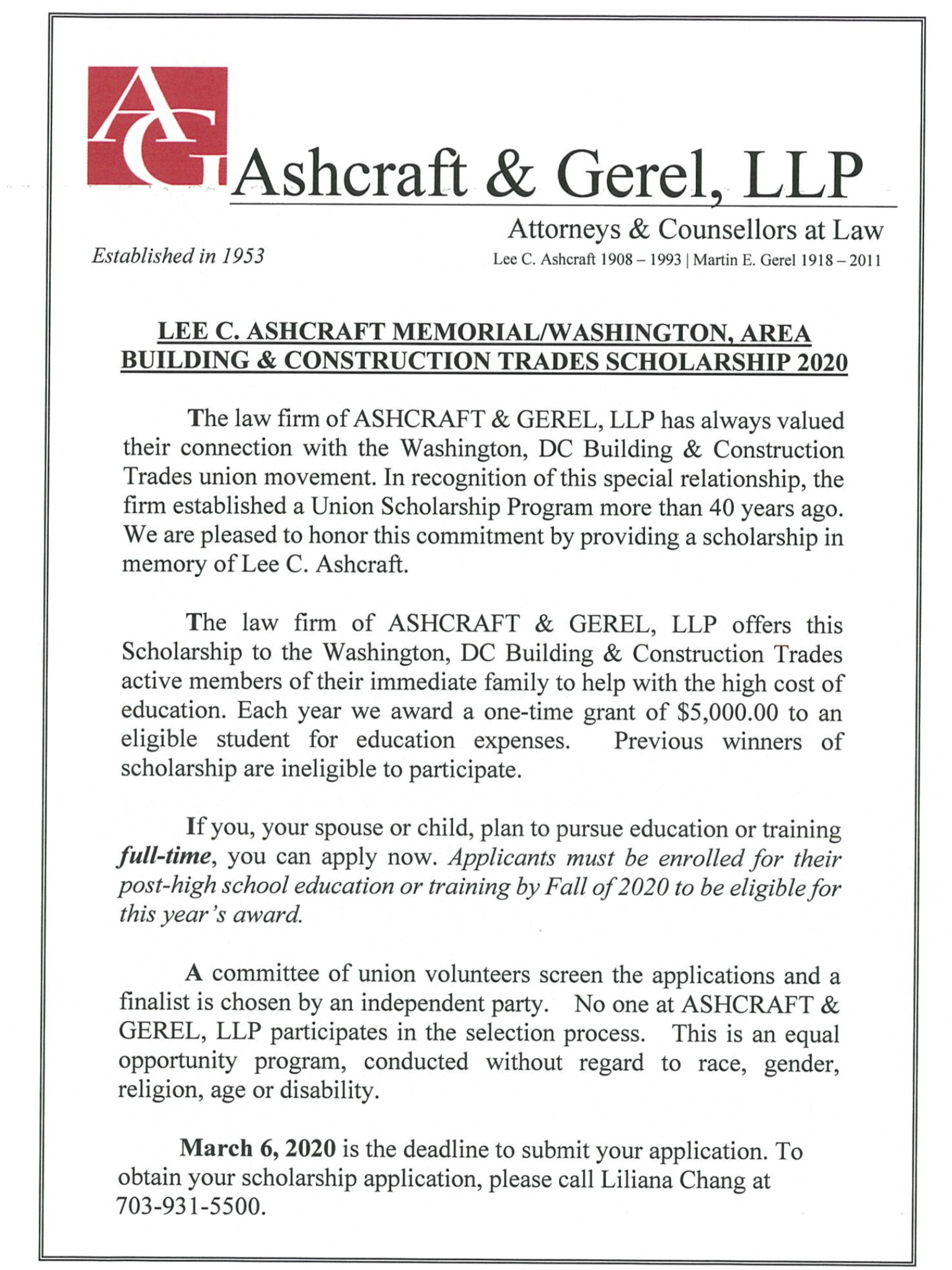 The law firm ASHCRAFT & GEREL, LLP has always valued their connection with the Washington, DC Building & Construction Trades union movement. In recognition of this special relationship, the firm established a Union Scholarship Program more than 40 Year's ago. We are pleased to honor this commitment by providing a scholarship in memory of Lee C. Ashcraft.
The law firm Ashcraft & Gerel, LLP offers this Scholarship to the Washington, DC Building & Construction Trades current active members or their families to help with the high cost of education. Each year we award a one-time grant of $5,000.00 to an eligible student for education expenses. Previous winners of scholarship are ineligible to participate.
If you, your spouse or child, Plan to pursue education or training full time, you can apply now. Applicants must be enrolled for their post-high school education or training by Fall of 2020 to be eligible for this year's award.
A committee of union volunteers screened the applications and a finalist chosen by an independent party. No one at Ashcraft & GEREL, LLP participates in the selection process. This is an equal opportunity program, conducted without regard to race, gender, religion, age or disability.
March 06, 2020 is the deadline to submit your application. To obtain your scholarship application, please call Liliana Chang at 703-931-5500.
You can also obtain one copy at the union hall near you.