Mission Accomplished in PG County
Dear Brothers and Sisters,
Local 197, was reached out to assist in an special event known as "Chistmas in April Event".
This year, in colaboration with a team of unions, we worked to repair the house of a senior citizen in need in our neighborhood in Prince George's County.
While other teams took care of different tasks, our team installed the drywall in this house. Later this month, all finish carpentry was also installed by other members of our local.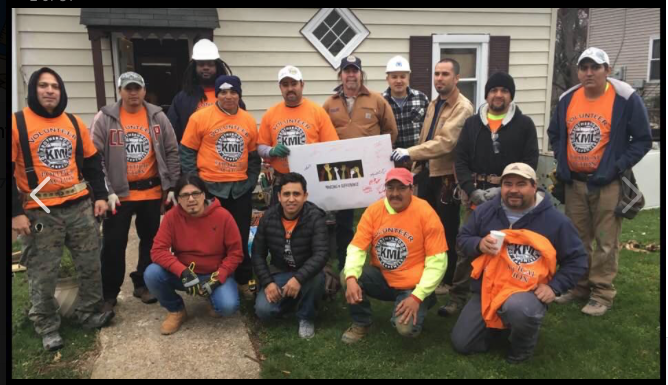 We thank all the participants for their commitment and dedication to this great cause.
In Solidarity, Carpenters Local 197.
ESPAÑOL:
Local 197 fue contactado para asistir en el Evento Navidad en Abril este Sabado.
Un grupo de Uniones colaboro en reparar la casa de un anciano en necesidad en nuestra vecindad del condado Prince George's.
Mientras otros equipos realizaron otras labores, nosotros instalamos tablaroca en las paredes de la casa. Dias despues, otros miembros de nuestro local se voluntariaron para la instalacion de acabado de madera fina.
Agracecemos la participacion y entrega de nuestros miembros voluntarios.
En Solidaridad, Local de Carpinteros 197.