KML Carpenters Endorse Tom Perriello for Governor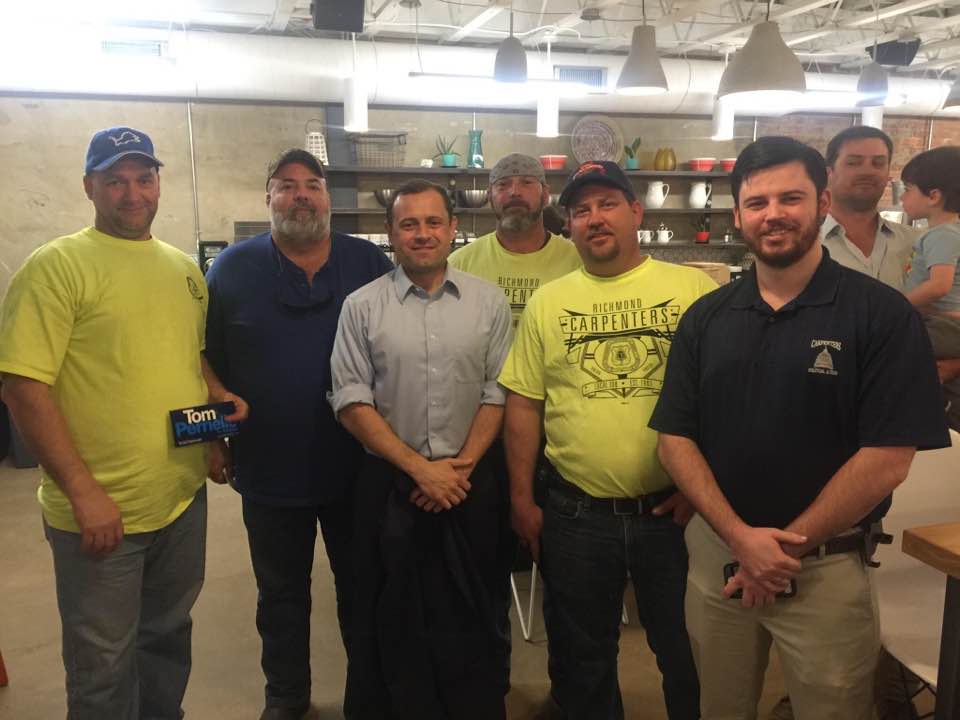 The Keystone Mountain Lakes Regional Council of Carpenters is proud to announce its endorsement of Tom Perriello in the Democratic Primary for Virginia Governor.
KML Executive Secretary Treasurer Bill R. Waterkotte said that the organization has endorsed Tom Perriello because of the candidate's history of support for the Carpenters Union, and for his deep understanding of working class issues that are driving his campaign forward. The Keystone Mountain Lakes Regional Council of Carpenters represents roughly 17,000 members from Virginia to Pennsylvania.
"In his first race for the U.S. House of Representatives, the Carpenters Union proudly stood with Tom Perriello because he proudly stood with working people. We now stand with Tom in his race for Virginia Governor, because his campaign is speaking to those Virginians whose prosperity hasn't grown with the State economy. The KML Carpenters Union believes that, as Governor of Virginia, Tom Perriello will be a strong voice for the middle class, putting the rights of working people first," said E.S.T. Bill Waterkotte.
Tom Perriello's platform also includes supporting prevailing wage laws, supporting apprenticeship training programs, and fighting the epidemic of payroll fraud that drives down construction industry wages and safety standards.
"Our campaign is about fighting to make sure working people have good-paying jobs, and I'm so proud to stand with the Keystone Mountain Lakes Regional Council of Carpenters in this battle," former Congressman Perriello said in regards to announcement of his endorsement. "Together, we can raise wages, make two years of apprenticeship or vocational training free, and level the playing field for working families and our brothers and sisters in organized labor