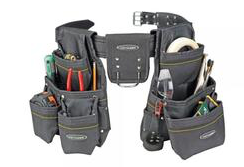 JOB OPPORTUNITY
New Construction projects in the Washington, DC Area are coming this Spring.
We are looking for a few good foremen in these two fields:
Concrete Forms - with strong background with Peri Walls Forms and Rigging experience.

Interior Systems
Earn good pay and fringe benefits.
$30.71/hour plus $12.34 per hour in fringe benefits
Family Health Coverage
Annuity
Pension
Good Working and Safety conditions
When joining our union, you will be entitled to additional benefits, exclusively for union members, such as:
Free Journeyman Upgrade Training
injury and Death Benefits
For a limited time, the cost to join our union is only $100 dollars for new members.
Interested?
Cal one of our representatives for information:
Nelson
(571) 205-0001
Jose
(703) 317-7306
Hank
(302) 379-0030
KML Regional Council of Carpenters
UBC Local 197
www.kmlcarpenters.org