CALENDARIO OTOÑO / INVIERNO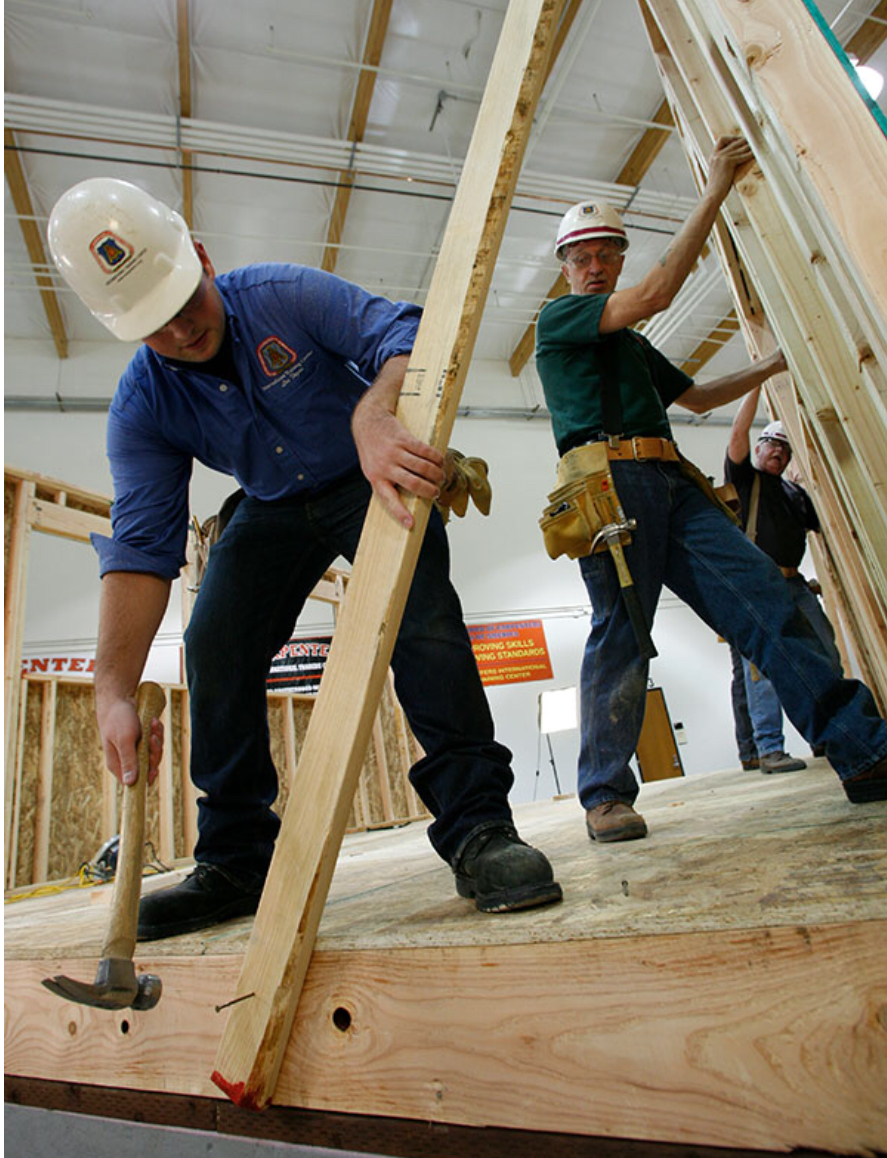 Se el mejor en lo que haces! Aprovecha de estas capacitaciones a no costo para nuestros miembros, en el centro más cercano a ti.
IN ENGLISH, PRESS HERE
CLASES DISPONIBLES YA. INSCRIBETE Y APRENDE.
IMPORTANTE Las clases que están próximas a comenzar y pueden ser de tu interés podrían ser canceladas si no hay suficientes participantes. APROVECHA:
MACTC estará ofreciendo clases adicionales para calificar y certificarse en la semana de Noviembre 5.
            Upper Marlboro

Trade Show Rigging 11/5 – 9 7am – 3:30pm
OSHA 10 11/6 – 7 7am – 3:30pm
Fall Protection 11/8 7am – 3:30pm
Scaffold User 11/9 7am – 3:30pm
Confined Space 11/6 – 11/15 (Tu & Th ONLY) 5pm – 9pm (12 of 12 seats available)
            Baltimore           

First Aid/CPR/AED 11/5 -6 7am – 3:30pm
Aerial Lift 11/7 -8 7am – 3:30pm
PITO – Industrial 11/8 7am – 3:30pm
Y para la semana de Noviembre 12, MACTC estará ofreciendo estas clases adicionales:
            Upper Marlboro

First Aid/CPR/AED 11/13 – 15 5pm – 9pm (11 de 12 asientos disponibles)
PITO – RT 11/15 7am – 3:30pm (8 de 16 asientos disponibles)
Baltimore
Door & Hardware 11/13 – 20 (M – TH) 5 – 9pm 3 of 6 seats available
First Aid/CPR/AED 11/13 – 15 5 – 9pm 12 of 12 seats available
REGISTRATE YA
EN el Area de DC:
Por teléfono:
(301) 736-1696 (Durante horas de oficina: 7 am to 3:30 pm)
Por Internet:
PRESIONA AQUI para comenzar tu inscripción.
CALENDARIOS DE CURSOS:
Importante: Calendarios están sujetos a cambios, dependiendo si hay suficiente inscripción y otras circunstancias. Actualizaciones se harán públicas tan pronto como estén disponibles. Favor de contactar a tu centro de entrenamiento para confirmar horarios e inscripción.
EN INGLÉS
JOURNEYMAN PROGRAM
ATTENTION MEMBERS IN GOOD STANDING
The Journeyman Upgrade Classes (JUG) are designed to teach or enhance specific skills such as door hardware installation, hardwood floor installation and repair, welding, print reading and site layout with the Total Station. Many JUG classes lead to much sought after industry certifications including OSHA 10/30, First Aid/CPR, Rigging, Scaffold, Solid Surface and Aerial Lift.
NOTE: To take a scaffold erector class you must first complete Fall Protection Class.
By continuously increasing their knowledge and skills, journeyman and apprentices are better prepared to complete jobs with quality and efficiency, leading to greater productivity on the job. Participation in one or all of these classes will give you a chance to advance your career, broaden your horizons and help you to learn and develop new techniques.
CLASSES 2018
Contractors will be requiring some certifications minimum for upcoming work in scaffold, concrete, and interior jobs. Do your part.
EMPLEADORES REQUIEREN AHORA QUE TENGAS VARIAS CERTIFICACIONES COMO MINIMO PARA SUS NUEVOS PROYECTOS. NO QUEDES FUERA. INSCRÍBETE
IMPORTANT REMINDER
These classes have limited space. Missing to attend class hurts the purpose and can cost you. See below about school policy regarding that:
MACTC Journeyman Upgrade Class Policies
If you are unable to attend a registered class, you MUST call the training center and officially withdraw from the class.
Failing to withdraw may result in you paying a $25 non-refundable fee for future classes.
You MUST be on time and attend all your scheduled class to receive class credit.
You are required to wear work boots, long pants and a shirt with sleeves to all classes.
You will only be notified if the class is cancelled or there is a change in the class date/time.
Classes may be cancelled if the minimum class size is not met.