CALENDARIO OTOÑO / INVIERNO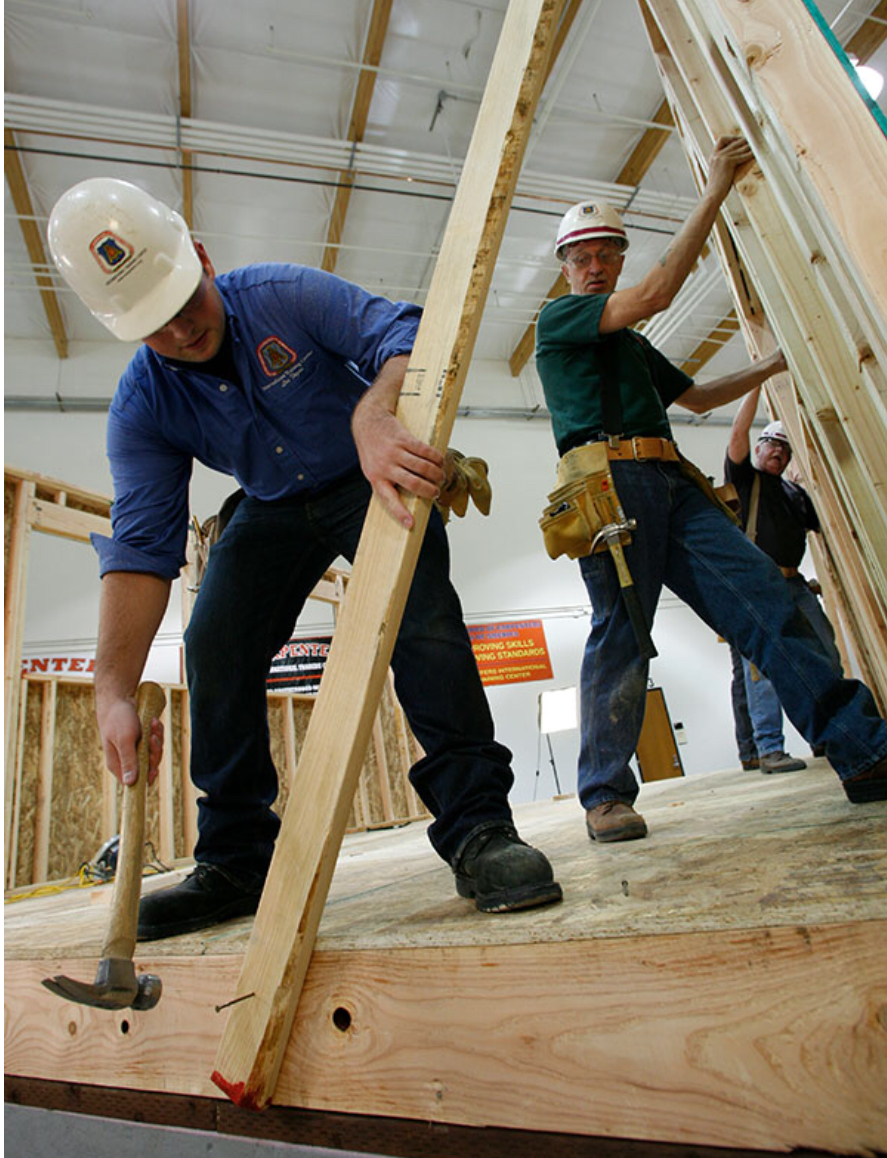 Se el mejor en lo que haces! Aprovecha de estas capacitaciones gratis en el centro más cercano a ti.
CLASES DISPONIBLES YA. INSCRIBETE Y APRENDE.
NOVEDAD: Las clases que están próximas a comenzar y pueden ser de tu interés podrían ser canceladas si no hay suficientes participantes. APROVECHA:
FREMEO CON METAL 5 pm a 9 pm, los Lunes y Miércoles (Dos tardes por semana durante 6 semanas), empezando este Lunes, 27 de Agosto
AERIAL LIFT (MÁQUINAS PARA ELEVARSE) Dos tardes de 5 pm a 9 pm. El martes Agosto 28 y el miércoles 29.
STAIR BUILDING (CONSTRUCCIÓN DE ESCALERAS) Tres tardes consecutivas, de 5 pm a 9 pm, comenzando en Septiembre 4 (Martes, Miércoles, y Jueves)
Clase agregada:
SCAFFOLD REFRESHER (Curso de renovación para certificación de Andamios de 8 horas) Viernes Septiembre 14, de 7 am a 3:30 pm.
REGISTRACION EN el Area de DC:
Por teléfono:
(301) 736-1696 (Durante horas de oficina: 7 am to 3:30 pm)
Por Internet:
PRESIONA AQUI para comenzar tu inscripción.
CALENDARIOS COMPLETOS DE CURSOS:
Importante: Calendarios están sujetos a cambios, dependiendo si hay suficiente inscripción y otras circunstancias. Actualizaciones se harán públicas tan pronto como estén disponibles. Favor de contactar a tu centro de entrenamiento para confirmar horarios e inscripción.
OTRAS NOTICIAS
NUEVAS OPORTUNIDADES DE EMPLEO EN WEST VIRGINIA Y EN PENNSYLVANIA:
Locales hermanas buscan personal con certificación para armar andamios. Si calificas y te interesa, presiona aquí:
(1) PA Chemical Project (Cracker Plant) Application
http://kmlcarpenters.org/cracker-plant-sign-forms/
(2) Local 436.
There will be a shut down at the Fort Martin Power Station -- the outage will start 9/7/18. Wages will be $27.38/hr. & benefits will be $20.41/hr (6/10's). KML requires approx. 80 - 100 carpenters. For inquiries, please call Local 436's Out of Work line @ 877-263-4307.
(3). Subject: BEAVER VALLEY NUKE PLANT OUTAGE
THERE WILL BE A SHUT DOWN AT THE BEAVER VALLEY POWER STATION NUCLEAR FACILITY.THE FALL PRE OUTAGE STARTS SEPTEMBER 6,2018. THE OUTAGE STARTS OCTOBER 15, 2018. PRE OUTAGE WAGE WILL BE $34.72/HR. OUTAGE SCHEDULE WILL BE 66 HOURS PER WEEK. THE GROSS WAGE WILL BE APPROXIMATLEY $3000.00 PER WEEK.
NEED AROUND 95 CARPENTERS.
ANY QUESTIONS CALL STEVE MAZZA. COUNCIL REP. AT 412-922-6200 EXT. 4225
EN INGLÉS
JOURNEYMAN PROGRAM
ATTENTION MEMBERS IN GOOD STANDING
The Journeyman Upgrade Classes (JUG) are designed to teach or enhance specific skills such as door hardware installation, hardwood floor installation and repair, welding, print reading and site layout with the Total Station. Many JUG classes lead to much sought after industry certifications including OSHA 10/30, First Aid/CPR, Rigging, Scaffold, Solid Surface and Aerial Lift.
NOTE: To take a scaffold erector class you must first complete Fall Protection Class.
By continuously increasing their knowledge and skills, journeyman and apprentices are better prepared to complete jobs with quality and efficiency, leading to greater productivity on the job. Participation in one or all of these classes will give you a chance to advance your career, broaden your horizons and help you to learn and develop new techniques.
CLASSES 2018
Contractors will be requiring some certifications minimum for upcoming work in scaffold, concrete, and interior jobs. Do your part.
EMPLEADORES REQUIEREN AHORA QUE TENGAS VARIAS CERTIFICACIONES COMO MINIMO PARA SUS NUEVOS PROYECTOS. NO QUEDES FUERA. INSCRÍBETE
IMPORTANT REMINDER
These classes have limited space. Missing to attend class hurts the purpose and can cost you. See below about school policy regarding that:
MACTC Journeyman Upgrade Class Policies
If you are unable to attend a registered class, you MUST call the training center and officially withdraw from the class.
Failing to withdraw may result in you paying a $25 non-refundable fee for future classes.
You MUST be on time and attend all your scheduled class to receive class credit.
You are required to wear work boots, long pants and a shirt with sleeves to all classes.
You will only be notified if the class is cancelled or there is a change in the class date/time.
Classes may be cancelled if the minimum class size is not met. YY