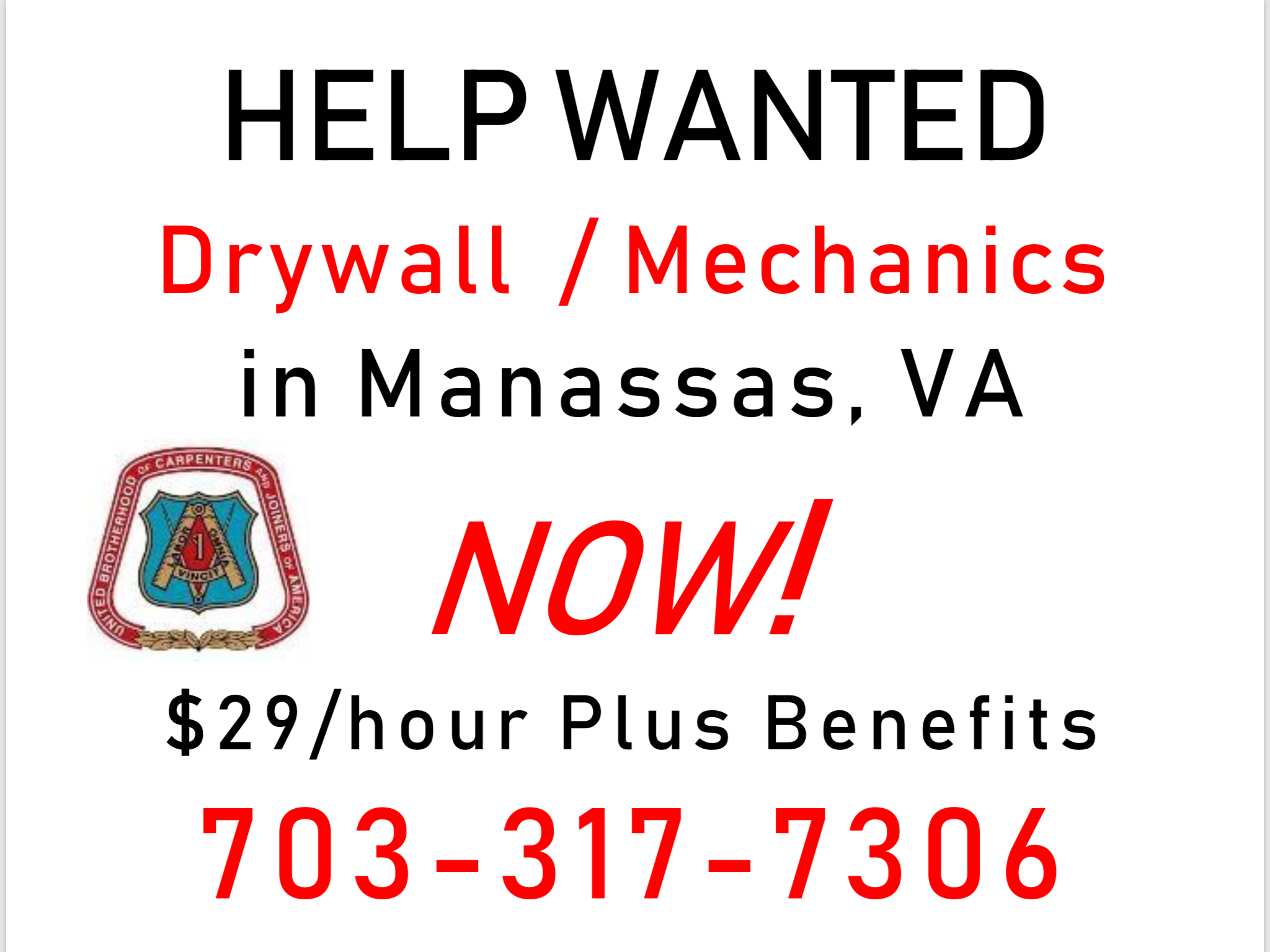 Greetings! Please share!
Immediate Work for professional metal framers and drywall hangers, in the Northern Virginia Area.
Come to work on good paying jobs with benefits.
$29.00 + $12.87 on fringed benefits:
Family Health Care
Annuity
Retirement Plan
You will be able to join The United Brotherhood of Carpenters and enjoy of additional benefits such as:
Life Insurance
Journeyman Upgrade Training
Safe Job Environment
Union Representation
If qualified, you will pay a reduced required membership fee of:
$40 initiation fee + $60 for three month dues.
Interested?
Contact any of these representatives to make an appointment:
Jose
(703) 317-7306
Hank
(302) 379-0030
Patrick
(757) 297-8870
Kunta
(202) 384-4547