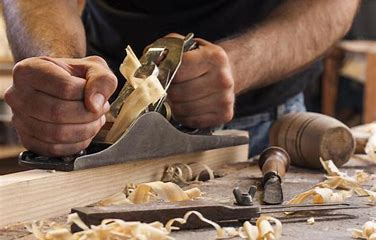 Greetings! Please share!
Immediate work for experienced architectural Millwork Carpenters in the Washington DC and Baltimore Area.
In Unions There is Strength
Come to join our brotherhood and work on good paying jobs with benefits and safe working conditions, protected by our collective bargaining agreement.
$30.34 on the check plus $14 in contributions for benefits, such as:
Family Health Care
Annuity
Retirement Plan
You will be able to join The United Brotherhood of Carpenters Joiners of America 's chartered Local 197 and enjoy representation and additional benefits from the Eastern Atlantic States Regional Council of Carpenters, such as:
Life Insurance Coverage
Journeyman Upgrade Training
Wage Increases
Interested?
Contact any of these representatives:
Washington, D.C. Area
Patrick (757) 297-8870
Hank (302) 379-0030
Eastern Atlantic States Regional Council of Carpenters
UBC Local 197
www.eascarpenters.org